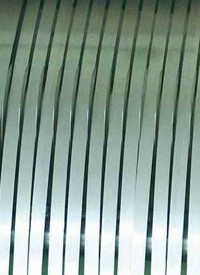 Steel Slitting鋼捲分條裁切加工(大切/小切)
NKS Steel has a very precise process for steel slitting to cut steel coils to very exact width depending on the customer's needs.
Our steel slitting process cuts wide coils of steel into smaller steel coils according to the specifically desired width requirements needed for any specific job.
Our customers appreciate this precision in our steel slitting process as it prevents waste in their production process.
We can provide steel materials with slitting in one shop service. We also accept customers provide their own material for slitting process only.
Steel slitted into strips can be re-rolled into ribbon-wound coils (pancake) or oscillated-wound coils (oscillation coils). For more detail please refer to the Main Steel / Steel Strip. Welcome to contact us for more details and any inquiries.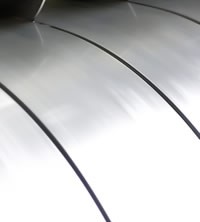 京琳有非常精確的鋼捲分條加工技術, 可以將鋼捲依客戶需求寬度裁剪.
我們可以處理大切及小切的分條尤其是任何客戶工作上特別的需求. 我們的客戶對於我們的精確分條加工很滿意, 因為它避免了生產時材料的浪費, 節省了不少材料成本.
我們可以提供材料及分條加工的一次性服務. 我們也接受客戶提供材料只做分條加工處理.
鋼捲分條裁切後可以重捲成一般傳統鋼(帶)捲或者是複捲式鋼(帶)捲. 鋼(帶)捲的詳細介紹請參照: 鋼帶捲(一般/複捲式)的網頁介紹.也歡迎您做進一步的洽詢.
Main Steel / Steel Strip 主要鋼種 / 鋼帶