達克羅表面處理
京琳公司首創全球首座達克羅連續式鋼帶燒結設備(coating)
NKS developed the world's first Dacromet continuous steel strip coating equipment
達克羅技術起源於美國,是一種新型的加工技術,是為一種新型的防腐蝕鋅鋁塗層。達克羅可以耐高溫耐腐蝕,其耐熱溫度可達350℃以上,相較於傳統鍍鋅方式會產生出六價鉻,三價鉻,會對於環境造成嚴重汙染,達克羅是一種無鉻的表面處理工藝,並因其不需三廢治理降低了處理成本,故亦是一種「綠色電鍍」,不含任何鎘,鉛,汞,六價鉻等對人體有害物質,有助於環境保護議題的改善,更能達到防鏽表面處理的要求,是二十一世紀更新的環保技術創舉。
Dacromet technology originated in the United States, is a new processing technology and it is a new type of anti-corrosion zinc aluminum coating. Dacromet treatment can withstand high temperature and corrosion, and its heat-resistant temperature can reach above 350 ℃. Compared with traditional galvanizing method, that produces hexavalent chromium and trivalent chromium, which causes serious pollution to the environment. Dacromet treatment is a kind of chromium-free Surface treatment process, and it does not require three wastes treatment so it reduces treatment costs, it is also called as a "green plating", Dacromet treatment does not contain any cadmium, lead, mercury, hexavalent chromium and other harmful substances to the human body, which is helpful to environmental protection issues. The improvement can meet the requirements of anti-rust surface treatment, which is an innovation of environmental protection technology updated in the 21st. century.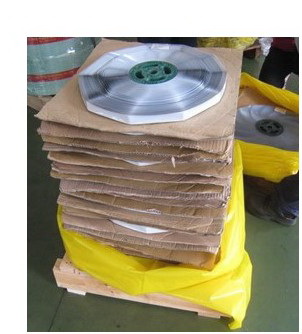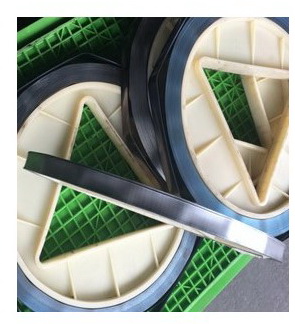 達克羅膜層的厚度僅為4-8μm,但其防鏽效果卻是傳統電鍍鋅、熱浸鍍鋅或塗料塗覆法的7-10倍以上。

京琳公司在達克羅處理工藝決定了達克羅沒有氫脆現象,因此無不安全的疑慮,所以達克羅非常適合熱處理後受力件的塗覆。 相較於傳統的鍍鋅方式,其溫度達100℃時就已經起皮報廢了,而達克羅膜層可耐熱到350℃以上。

The thickness of the Dacromet film is only 4-8 μm, but its antirust effect is more than 7-10 times that of the traditional electro galvanizing, hot-dip galvanizing or coating method.

NKS's Dacromet treatment process determines that Dacromet has no hydrogen embrittlement, so there is no doubt of unsafeness, so Dacromet is very suitable for coating the stressed parts after heat treatment. Compared with the traditional galvanizing method, the skin is scrapped when the temperature reaches 100 ° C, and the Dacromet film layer can withstand heat above 350 ° C.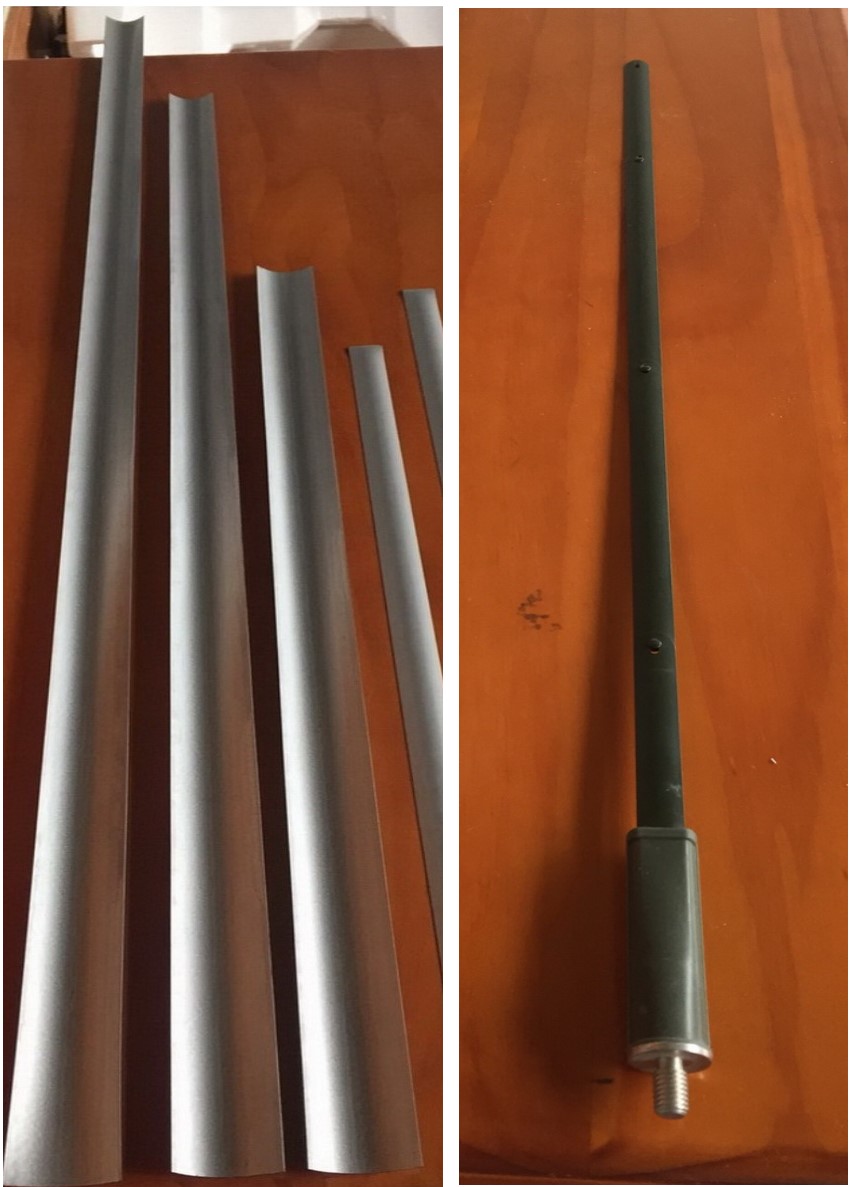 京琳公司於達克羅連續式鋼帶燒結塗層設備發展技術上自行研發製造,其防腐蝕鋅鋁塗層鹽霧測試經SGS測試可達240小時,表面顏色有銀灰色 跟銀白色。 本公司所研發之達克羅塗層,具有無氫脆性,高耐熱性,高抗腐蝕性,高防鏽性 及 無環境污染等優點,適用於各類鋼帶上,如戶外門窗伸縮發條,或是汽車業配件如雨刷(刮)等,也可是電器類配件,或是軍用配件如無線電用天線等。也適合運用於各類長期需要暴露在風吹雨淋或是長時間需處在高溫日曬環境中的製品上。
NKS researched and developed the technology of Dacromet continuous steel strips coating equipment. Its anti-corrosion zinc-aluminum coating salt spray test can reach 240 hours by SGS test, and the surface color could be silver gray or silver white. The Dacromet coating developed by NKS has the advantages of no hydrogen embrittlement, it is high heat resistance, high corrosion resistance, high rust resistance, and no environmental pollution. It is suitable for all kinds of steel strips, such as outdoor door and window telescopic springs, Or automotive accessories such as wipers, and also electrical accessories, or military accessories such as radio antennas. It is also suitable for all kinds of products that need to be exposed to wind, rain or long-term exposure to high temperature and sun.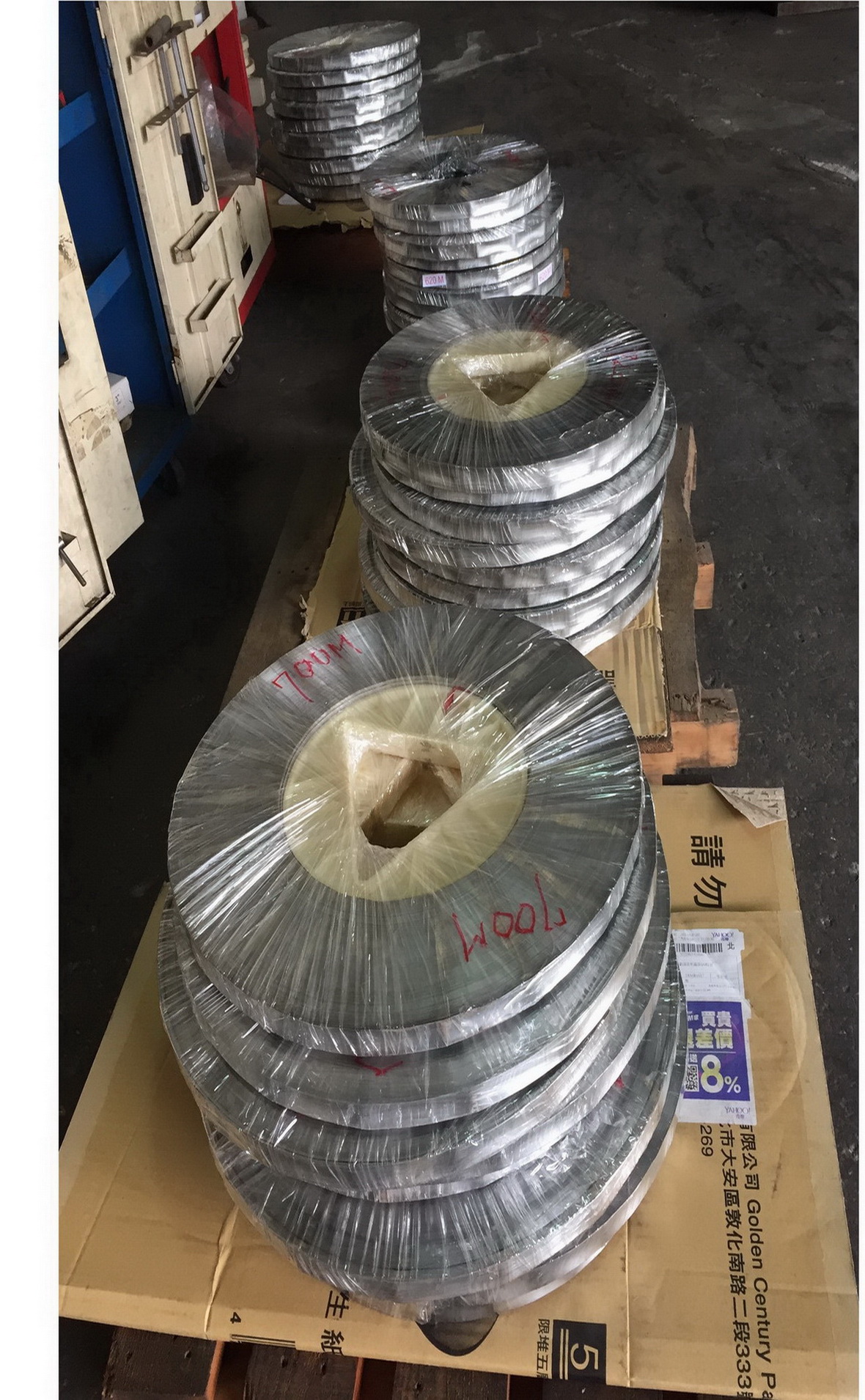 達克羅塗層特性:
Dacromet coating characteristics:
1. 無氫脆Hydrogen-free embrittlement
達克羅塗層無需採用酸洗除銹,且在高溫下固化,從工藝上決定了無氫脆現象,適用於高強度零件,彈簧件及發條類如雨刷(刮)等。
Dacromet coatings do not need to be pickled to remove rust, and are cured at high temperatures. The process determines the phenomenon of hydrogen-free embrittlement. It is suitable for high-strength parts, springs and springs such as wipers.
2.高耐熱性High heat resistance
相對於傳統鍍鋅膜在不到100℃的溫度即發生脫皮龜裂報廢狀況,達克羅塗層可於在500℃的高溫下仍能維持性能穩定,耐熱腐蝕性好。
Compared with the traditional galvanized film, which has peeling and cracking at a temperature of less than 100 ° C, Dacromet coating can maintain stable performance and high heat and corrosion resistance at a high temperature of 500 ° C.
3.高抗腐蝕性High corrosion resistance
達克羅塗層防鏽效果是傳統電鍍鋅、熱浸鋅或塗料塗覆法的7-10倍以上,標準達克羅塗層在耐鹽霧試驗中經過240小時以上仍未出現紅銹,可見其抗腐蝕性之強。
The anti-rust effect of Dacromet coating is 7-10 times more than that of traditional electro-galvanizing, hot-dip galvanizing or coating method. The standard Dacromet coating does not show red rust after more than 240 hours in salt spray resistance test It can be seen that its corrosion resistance is strong.
4.高滲透性、附著性High permeability and adhesion
達克羅以浸漬的方式處理,不受工件形狀的限制;其較好的附著力不僅體現在基體上,與其他附加塗層也有著強烈的粘著性。
Dacromet is treated by dipping, which is not limited by the shape of the workpiece; its good adhesion is not only reflected on the substrate, but also has strong adhesion with other additional coatings.
5.友好環境 無公害 無汙染Friendly environment, no pollution, no pollution
達克羅採用循環閉路的方式鋅鋁塗層燒結,在達克羅塗覆和固化的過程中蒸發出的水汽及少量有機物都在規定範圍內,不存在傳統電鍍工藝中產生的大量環境污染物和廢水,因此,達克羅在某種程度上來說可稱為「綠色」工藝。
Dacromet sintered zinc-aluminum coating in a closed-loop manner. The water vapor and a small amount of organic compounds evaporated during Dacromet coating and curing are within the specified range, and there is no large amount of environmental pollutants generated in the traditional electroplating process and wastewater, so Dacromet can be described as a "green" process.
本公司開發出全球首座達克羅連續式鋼帶鋅鋁塗層燒結設備,即是用在不同寬度的鋼帶燒結上,既可節省生產時間,減少人力資源,也減少開關機時鋼條材料的浪費,並可以根據客戶需求收捲鋼條的長度。 因為無氫脆性,所以後續加工上更方便,比起傳統電鍍方式可讓物件更好做後續加工處理以及更加環保,亦是於環保上盡份心力及努力。
NKS developed the world's first Dacromet continuous steel strip zinc-aluminum coating sintering equipment, which is used for sintering steel strips of different widths, which can save production time, reduce human resources, and reduce the steel strip material when the machine is turned on and off waste, and the length of the steel strip can be rolled up according to customer needs. Because it is free of hydrogen embrittlement, it is more convenient for subsequent processing. Compared with the traditional electroplating method, the object can be better processed and more environmentally friendly. It is also dedicated to environmental protection.